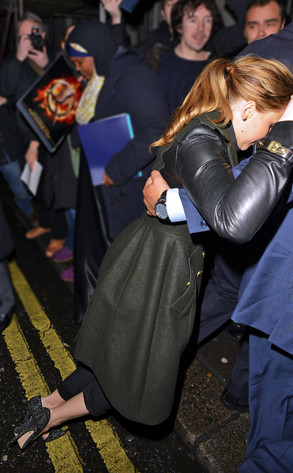 PacificCoastNews.com
Jennifer Lawrence got a bit tripped up in London, thanks to some killer heels.
In town to attend the British Academy of Film and Television Arts Awards on Sunday, the Silver Linings Playbook star ran into an unobliging curb while trying to navigate the crowd when she arrived at Little House Mayfair for a pre-BAFTAs charity dinner Friday.
Not surprisingly, there were a number of arms at the ready to steady the actress, who briefly lost a shoe but otherwise appeared unharmed.