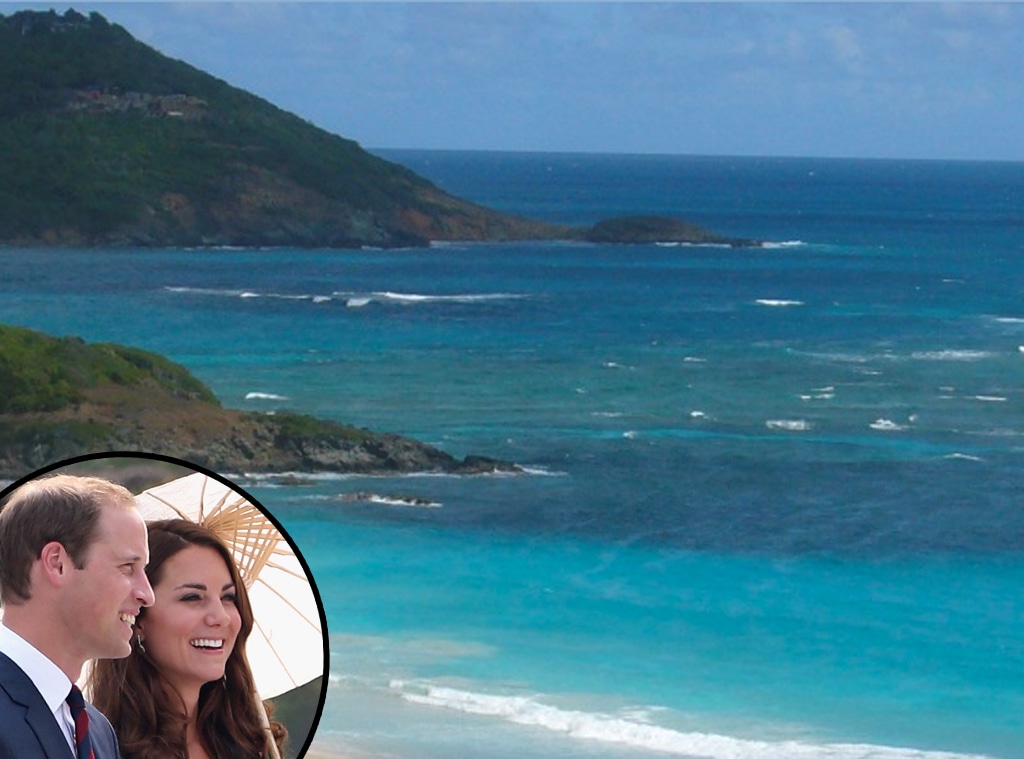 Chris Jackson/Getty Images
R&R for the royals!
Pregnant Kate Middleton and Prince William are vacationing in Mustique, a source confirms to E! News. The duo left Monday for their tropical vacation after William wrapped up his weekend shift at work.
Kate's parents, Michael and Carole Middleton, also reportedly joined the parents-to-be but, according to the Daily Mail, are staying in a separate home on the Caribbean island.
No pictures of the royal couple have been snapped yet, and the palace is declining to comment on Will and Kate's whereabouts. A source tells The Sun, however, that the duo is staying in a £19,000-per-week villa (roughly $30,000 per week).
"Both William and Kate were hoping her condition would not stop her from making the eight-hour flight to Barbados and the connection to Mustique," an insider tells the tabloid. "A month ago such a journey would have been unthinkable for her, so this is a clear sign she has made a virtual recovery."
Yes, sunbathing beats battling morning sickness any day!