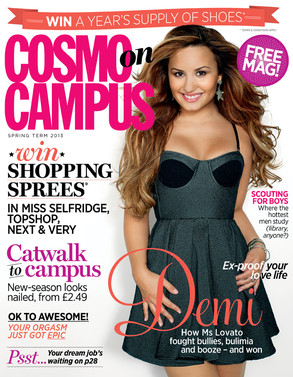 Courtesy: Mark Hom/Cosmopolitan
Few will argue that Demi Lovato has been a positive influence on youngsters after speaking honestly and refreshingly about her struggles with an eating disorder and her own body image.
So it's only fitting that the X Factor mentor shares her thoughts on the challenges her young fans go through—self-esteem, health, relationships—in the latest issue of British Cosmo on Campus, Cosmopolitan's spin-off mag geared toward students.
And in true Demi fashion, she's keeping it pretty real.