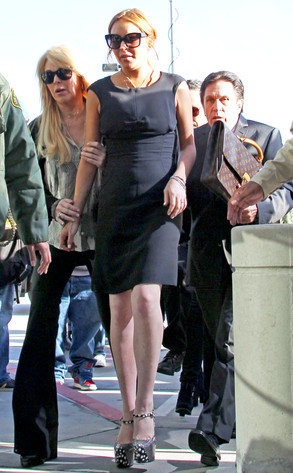 KVS, PacificCoastNews.com
Lindsay Lohan was back in court today. Even though, for a while, it seemed like that might not be the case.
Sure enough, wearing a demure black dress and black and white checkered Louboutin shoes, Lohan did arrive, albeit a bit late.
After Judge Stephanie Sautner allowed for Lohan's New York attorney, Mark Heller, to represent her, Sautner then set the deadline for pretrial motions to be filed for March 1.