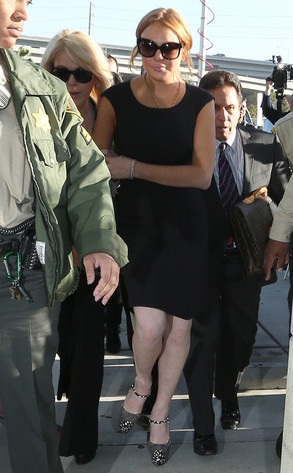 RIOS / XPOSUREPHOTOS.COM
Lindsay Lohan, the fashion police are coming for you. Specifically, your half-baked tan job.
While the perpetually troubled LiLo seems to have made laudable strides in choosing appropriate courtroom attire (she's certainly had practice—and kudos for leaving the skintight minis at home this time, Linds), she clearly still has a bit of a way to go until she nails her courthouse look completely.