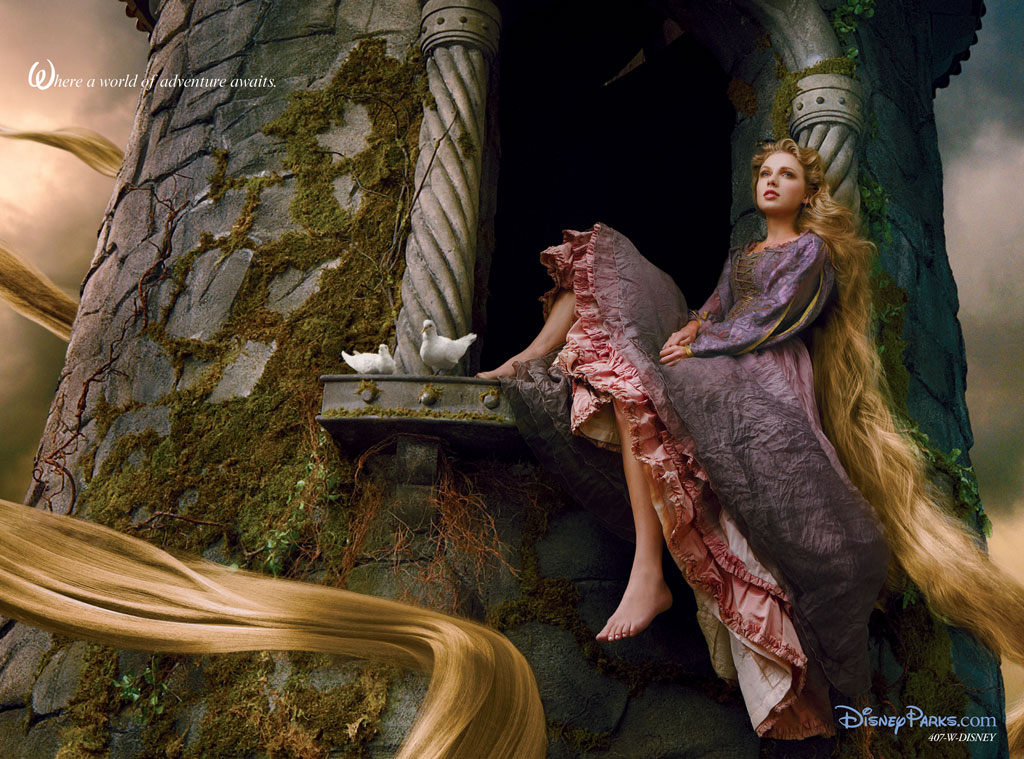 Courtesy: Annie Leibovitz for Disney Parks
If there was ever any doubt that Taylor Swift led a fairy tale life (with maybe a few more Prince Charmings than we remember), well, the proof is in the picture.
The single once more singer is the latest star to get into character for Disney Parks, starring in a dreamy new print campaign shot by Annie Leibovitz.
And for someone whose hair gets almost as much press as her personal life, it's only fitting as to which character from the Disney archives she was tapped to portray.
Rapunzel, of course!
In the photo, commissioned by Disney and taken on June 20, 2012, in Culver City, the lusciously locked singer is seen hanging out (literally) of a castle's mossy tower, daydreaming, no doubt, of her knight in shining armor prince, while hanging out (not so literally) with every princess's BFF: some birds.
Consider us enchanted.