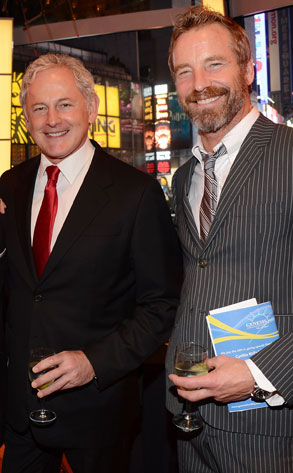 Jason Kempin/Getty Images for The American Fertility Association
First Jodie Foster, then Victor Garber.
On the heels of the actress' cryptic Golden Globes coming-out speech, Argo actor Victor Garber has also confirmed that he's a gay man and has been quietly living with his longtime partner, artist Rainer Andreesen, in New York, E! News confirms.
Garber first spoke of his relationship with Rainer to blogger Greg Hernandez, who pressed the Titanic actor to publicly confirm that he's gay after learning via Wikipedia that the 63-year-old star is partnered with a man.