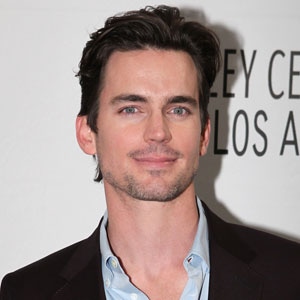 Alexandra Wyman/WireImage
Matt Bomer has long kept quiet about his private life.
But the White Collar hunk decided to change all that this weekend...
While accepting an award at the Desert AIDS Project's Steve Chase Humanitarian Awards in Palm Springs, Bomer acknowledged that he is gay by giving a special shout-out to his longtime partner, Hollywood publicist Simon Halls, and their three children.
"I'd really especially like to thank my beautiful family: Simon, Kit, Walker, Henry," Bomer said during the gala at the Palm Springs Convention Center. "Thank you for teaching me what unconditional love is. You will always be my proudest accomplishment. God bless you."
Bomer, who's preparing for his role as a gay journalist who contracts HIV in Ryan Murphy's upcoming film adaptation of Larry Kramer's The Normal Heart, was honored with the New Generation Arts & Activism Award for his work in the fight against the disease.
"My world has really been rocked by doing research for Normal Heart, just in terms of the history of HIV and AIDS," he said. "And so I'm very proud to receive this award from an organization that is at the forefront of carrying the torch into a very, very bright future."
While he hasn't come out publicly until now, the 34-year-old actor has publicly supported many gay causes including the Trevor Project and GLSEN. He will also star alongside George Clooney in Dustin Lance Black's stage show 8, which outlines the California trial which overturned the state's same-sex marriage ban.
Back in January 2010 during an interview with Details, Bomer was asked about reports that he is gay. "I don't care about that at all," he told the mag. "I'm completely happy and fulfilled in my personal life."
Bomer will next be seen as one of the male strippers in the upcoming flick Magic Mike and today, he is shooting a guest spot on Glee.