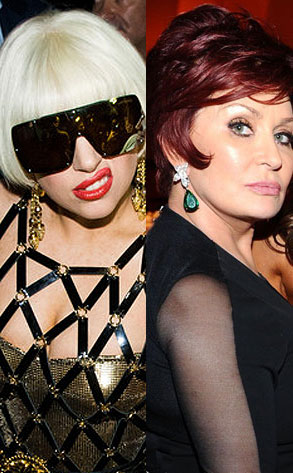 Elite Photo Agency, PacificCoastNews.com, Jamie McCarthy / Getty Images
Oh, this feud between Sharon Osbourne and Lady Gagais still going strong.
Kelly Osboune said that she is a fan of the singer, perhaps in hopes of squashing the beef they had with each other, but Kelly's mum still has a bone to pick with Mother Monster—as she so clearly voiced on The Talk today.
After explaining Gaga's Born This Way Foundation to viewers, Sharon noted that one of her little monsters "could quite easily pick up a gun and kill somebody, namely they said my daughter."