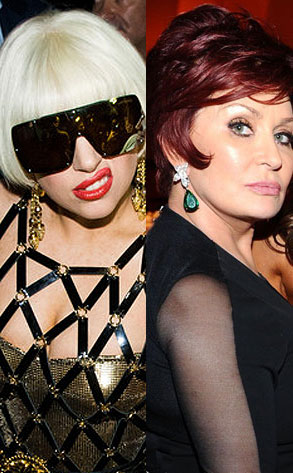 Elite Photo Agency, PacificCoastNews.com, Jamie McCarthy / Getty Images
Kelly Osbourne's mother, Sharon Osbourne, has taken aim at Mother Monster.
In a note posted to her Facebook page, the talk show host criticizes the songstress for accusing her daughter of being a bully in an open letter posted on her LittleMonsters website.
It all started when Gaga wrote to Kelly after the Fashion Police cohost had made some on-air comments about the "Born This Way" singer, saying, "I have empathy for you Kelly, but I feel it culturally important to note that you have chosen a less compassionate path. Your work on E! with the Fashion Police is rooted in criticism, judgment, and rating people's beauty against one another. 'Appearance' is the most used reason for bullying in the world."
Gaga added, "It used to make me truly sad when I would hear people talk about your weight when you were younger, as I was bullied too. To see you blossoming into a beautiful slender woman who makes fun of others for a living is astounding."