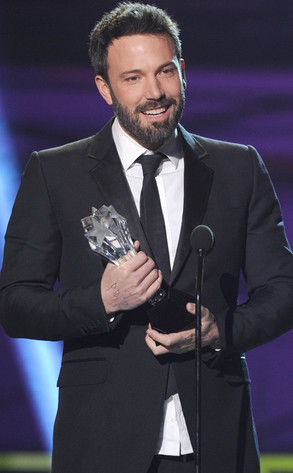 Kevin Winter/Getty Images
Oh, it's on.
The super-ceremonial portion of awards season kicked off tonight with the 18th Annual Critics' Choice Movie Awards, which attracted most of the best and brightest talent that you're only going to being see more of over the next month and a half as the sprightly sprint toward Oscar night switches into marathon mode.
These particular accolades, honoring the overall best achievements in film as well as young talent, comedies, action movies and, tonight, genius Judd Apatow, are handed out by the Broadcast Film Critics' Association.
Which, unlike the Academy of Motion Picture Arts and Sciences, thinks Ben Affleck is the bee's knees!