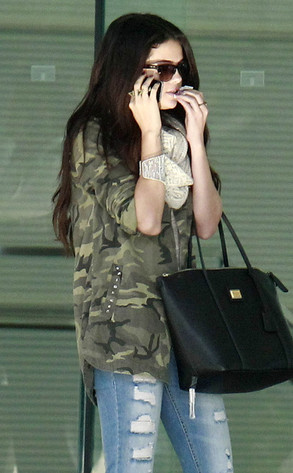 FAMEFLYNET PICTURES
Two can play at this release-new-music game.
Selena Gomez parked herself in a Los Angeles recording studio today, the beauty choosing to pay attention to the beat this week rather than address the reports that she and Justin Bieber have called it quits again.
However, while Selena's not talking, others are, and a source confirms to E! News that the duo is currently off-again.
"They're both hurting. They're both trying to figure out what happens next. It's not over over. But they're not together."