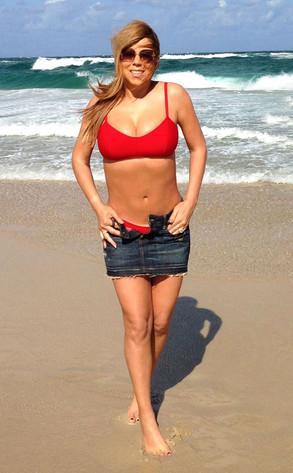 WENN.com
Take that, Nicki Minaj!
Just a week before making her judging debut on American Idol, Mariah Carey is showing off her sexy body and sizzling curves.
Taking a break while recently on tour in Australia, the 42-year-old hot mama hit the beach in a red bikini top and tiny denim skirt that proudly showed off her flat stomach and cleavage.