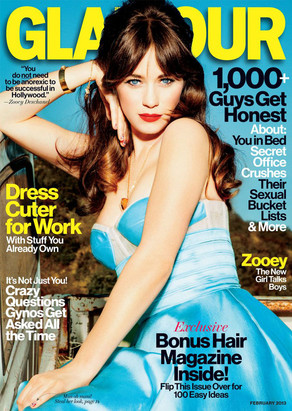 Ellen von Unwerth/Glamour Magazine
The New Girl wants to send a message to all the women out there!
Zooey Deschanel graces the February 2013 issue of Glamour, and inside she reveals her thoughts on feminism, her image and how Hollywood is negatively shaping the minds…and bodies…of young women.
Here's what she told the mag:
About Feminism: "I'm just being myself. There is not an ounce of me that believes any of that crap that they say. We can't be feminine and be feminists and be successful? I want to be a f--king feminist and wear a f--king Peter Pan collar. So f--king what?"