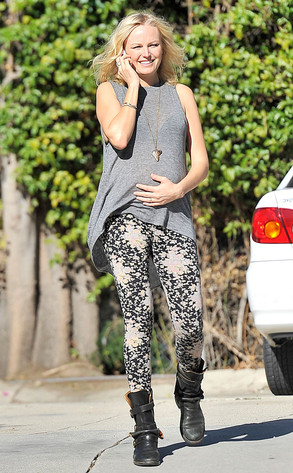 Fern / Splash News
Move over Kim Kardashian and Jessica Simpson, Malin Akerman's giving you some adorable baby bumpin' competition!
The Rock of Ages actress was snapped rubbing her precious pregnant belly today in West Hollywood while heading to a restaurant to meet some friends.
Akerman was positively glowing as she clutched her bundle-of-joy-to-be and chatted on her cell phone with a smile on her flawless face.