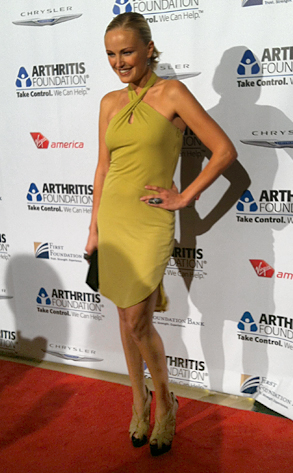 Marc Malkin
Malin Akerman is showing off her teeny tiny baby bump.
But you have to look really close to see it. That was the case last night when she walked the red carpet at the Arthritis Foundation gala in Beverly Hills in a chartreuse Halston halter dress.
"I'm showing off the bump that's coming," the Rock of Ages beauty, 34, said with a big smile. "I'm just so excited that I can actually talk about it. It was tough to keep a secret."