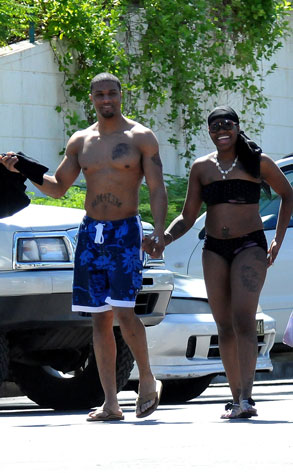 Islandpaps / Splash News
A guy Fantasia has been seen in a few pictures with may have been a married man, but she's not the one who landed him in divorce court.
She doesn't think so, anyway.
"Fantasia is certain that she is not responsible for the deterioration of the Cooks' marriage," the singer's manager, Brian Dickens, said in a statement to E! News.
That most certainly is not what Antwaun Cook's wife thinks, though.