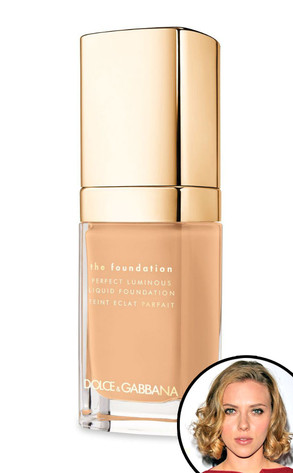 John Shearer/Getty Images; Courtesy: saksfifthavenue.com
Whether onscreen or off, Scarlett Johansson always manages to stun us with her flawless complexion. While we certainly can't rely on a team of makeup artists to achieve the star's camera-ready appearance on set, we recently discovered which easy-to-get-your-hands-on beauty product she uses to give her skin its perfectly poreless quality.
Turns out, the Hitchcock star primes her supple skin with Dolce & Gabbana's Luminous Liquid Foundation. The liquid formula translates into an airy, natural finish for silky smooth, dewy skin.
And while our jobs may not require I'm-ready-for-my-close-up quality makeup like Johansson's, we're always fans of foundations that let us go filter-free for our next Instagram self-portrait.