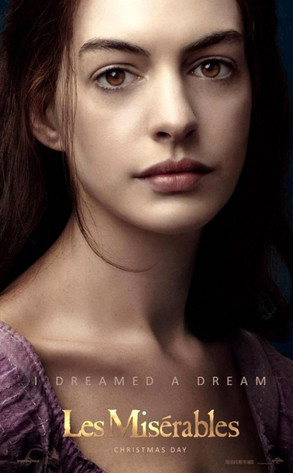 Universal Pictures
Anne Hathaway knows modest is the hottest.
In a recent interview with with the Los Angeles Times, the Les Misérables star rated her final "I Dreamed a Dream" performance as "eh."
The 30-year-old actress said the film's director, Tom Hooper, let her perform over a dozen takes of the famed Les Mis song, even after he thought she did it perfectly on Take 4. After 20 takes, Hooper told the Golden Globe nominee she needed to move on.