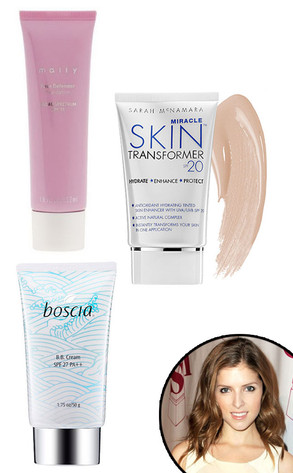 Kevin Winter/Getty Images, Courtesy: Sephora, QVC
Is there a tinted moisturizer with SPF that does not feel heavy or thick? —Mary K. via Twitter
Definitely! First, I commend you for seeking a product that not only lets your natural beauty shine through, but also protects your skin from harmful UV rays. Well done!
Currently, I can't get enough of Mally Face Defender Whipped Foundation with SPF 15 from QVC. This amazing product gives just enough coverage to truly even out the skin tone, without feeling like makeup at all. It leaves skin soft, radiant and luminous--just like Anna Kendricks.
Another favorite is Miracle Skin Transfomer with SPF 20, which primes, hydrates, mattifies, enhances and protects your complexion in a single step. Smooth it on, and you'll be amazed at how flawless and even your skin will look in seconds flat.
And for a bit more sun protection, I also really like Boscia's B.B. Cream SPF 27, a hydrating miracle worker that self adjusts to your skin tone on contact. The gentle botanical formula is also packed with antioxidants for a radiant, lightweight finish that firms the skin and prevents signs of aging. Genius!