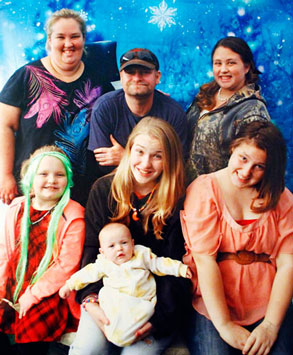 Courtesy: TLC
Merry Christmas, y'all!
Watch out, Kardashians! Another TV clan is jumping on the holiday card trend: Here Comes Honey Boo Boo's Alana Thompson and family!
The 7-year-old reality star, parents June and Sugar Bear and her sisters posed for a Christmas card and everyone should redneckognize the awesomeness of the family portrait!