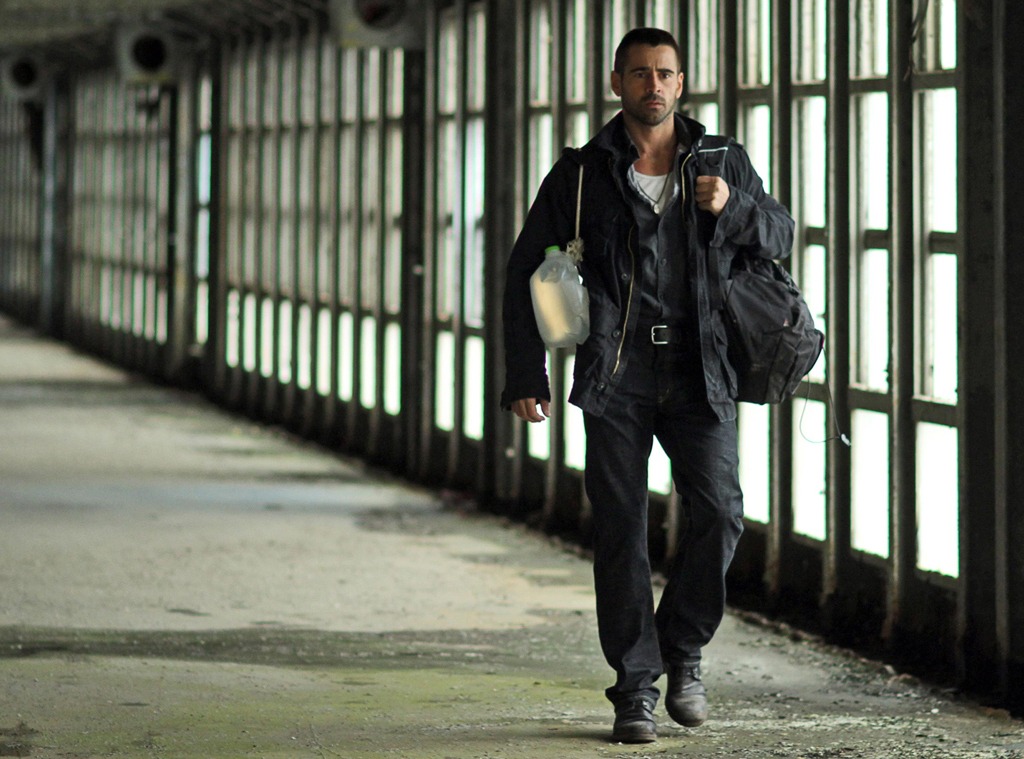 FilmDistrict
The online trailer for Colin Farrell's upcoming action thriller, Dead Man Down, has been postponed in the wake of the Newtown shooting.
The movie stars Farrell as a man who, while seeking revenge for the murder of his wife and daughter, meets a woman (Noomi Rapace) who was left disfigured after the car she was driving was hit by a drunk driver.
The decision by Film District, the studio behind the movie, to pull the trailer came at about the same time entertainment journalists were receiving a mailer promoting the movie. In a case of bad timing, the marketing gimmick was a bullet-shaped thumb drive set in a plain, wooden box inscribed with the words, "Blood Demands Blood."
Unfortunately, the package was sent before Friday's horrific tragedy at Sandy Hook Elementary School in Connecticut.
Premieres of Django Unchained, Jack Reacher and Parental Guidance were also canceled out of respect for the shooting victims
The Discovery Channel announced last night that its reality show about a family in the gun business American Guns will not be back for a third season, although the network did not mention Sandy Hook as a possible reason behind the decision.