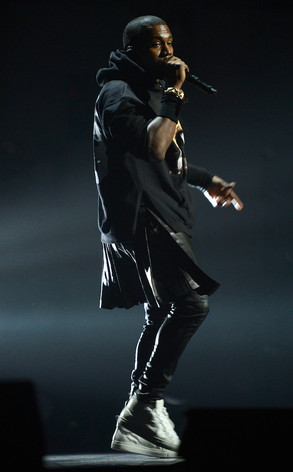 Kevin Mazur/WireImage for Clear Channel
It appears Kim Kardashian's style is rubbing off on boyfriend Kanye West.
We've seen the leather-obsessed reality star step out in several skirts in the tough-girl material this season, and last night West followed suit…or should we say skirt?
Yeezy took the stage at Wednesday night's 12-12-12 Sandy Relief concert in a Riccardo Tisci Givenchy skirt that is actually part of the designer label's men's collection. But this isn't the first time he's embraced his feminine side with a skirt. Back in 2011, he rocked a similar skirt during his 2011 Watch the Throne tour.
But this higher profile performance has attracted a bit more attention—his skirt even got its own Twitter account. Kardashian loved his ensemble, sending out a tweet saying West looked "cute," but we want to know what you think.