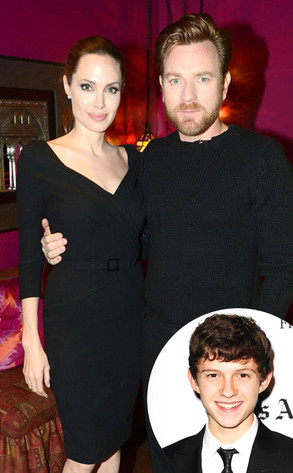 Jon Furniss, Jason Merritt/Getty Images
Tom Holland may only be 16 years old, but he's already friends with Angelina Jolie.
OK, they're not like besties, but the two met and chatted for a couple of hours when Jolie recently hosted a London screening of Holland's riveting new Oscar-buzzy drama, The Impossible.
"I was sort of nervous meeting her because obviously she's Angelina Jolie, but she's really really lovely," Holland tells me. "It was a privilege to see how normal she is. She's stunning, but also just a normal person."