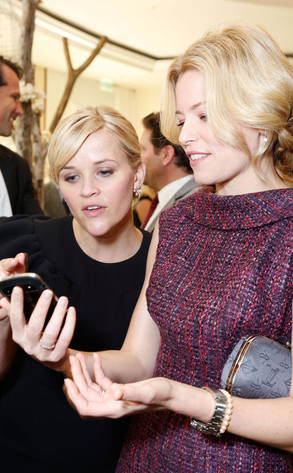 Alexandra Wyman/Getty Images For March Of Dimes
Reese Witherspoon's household just got a heck of a lot cuter this holiday season.
The new mom (who welcomed a son, Tennessee, with husband Jim Toth in September) was honored this afternoon at the 7th Annual March of Dimes Celebration of Babies, a Hollywood Luncheon, at the Beverly Hills Hotel and she happily shared some plans for baby's first Christmas.
"I don't know! We're going to do fun things," she explained to us when asked if there were any special plans this year. "We already bought him a cute little Santa's helper outfit and we're excited about that. That's going to be lots of fun!"