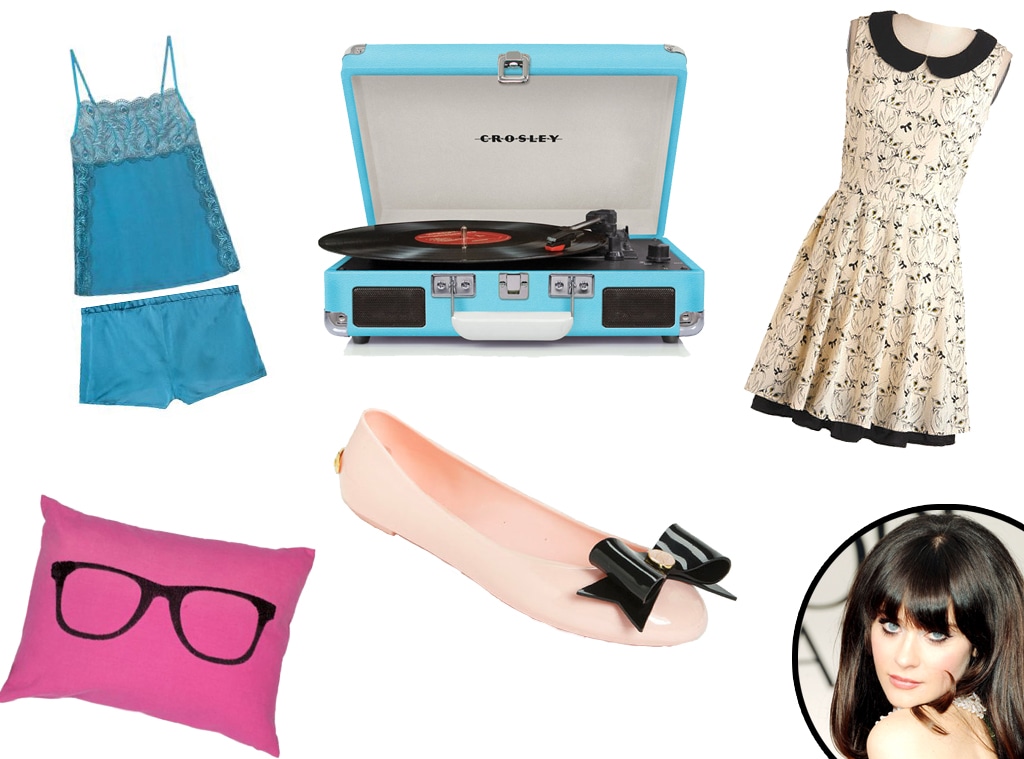 Jason Merritt/Getty Images; Modcloth.com; Nordstrom.com; Dormify.com; IntiMint; Brookstone.com
While we're pretty sure the indie girl in your life would appreciate a handmade gift or vintage treasure, we're guessing you don't have time to knit a scarf or scour thrift-store racks.
That's where we come in. In addition to our oh-so-helpful glam and rocker girl guides, we're sharing tips on how to find the perfect gift for the quirky lady in your life. So, if you've never heard of any of the obscure bands your pal loves so much, or understand her offbeat style, we're help to help.
We've picked presents that are just as unique as the styles of indie darlings like Zooey Deschanel, Carey Mulligan and Alexa Chung. And while they aren't handmade, we're pretty sure she'll still love 'em!