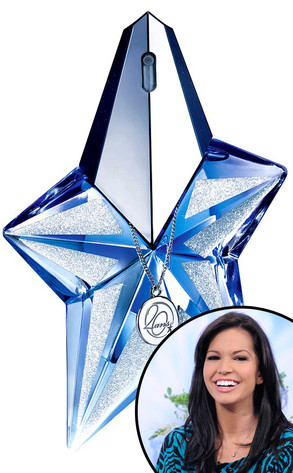 ABC/Ida Mae Astute; Thierry Mugler
We recently caught up with Dancing With the Stars champ Melissa Rycroft, who took a load off her award-winning twinkle toes and shared some of her greatest beauty discoveries, both old and new.
From the show, the reality star recently discovered the magic of clip-in hair extensions and couldn't contain her enthusiasm for them. "They're total life savers! Everybody on that show has them in, it's amazing how fantastic they can make your hair look," she said. "I could show up with the worst hair day of my life, and minutes later, I look like a Kardashian!"