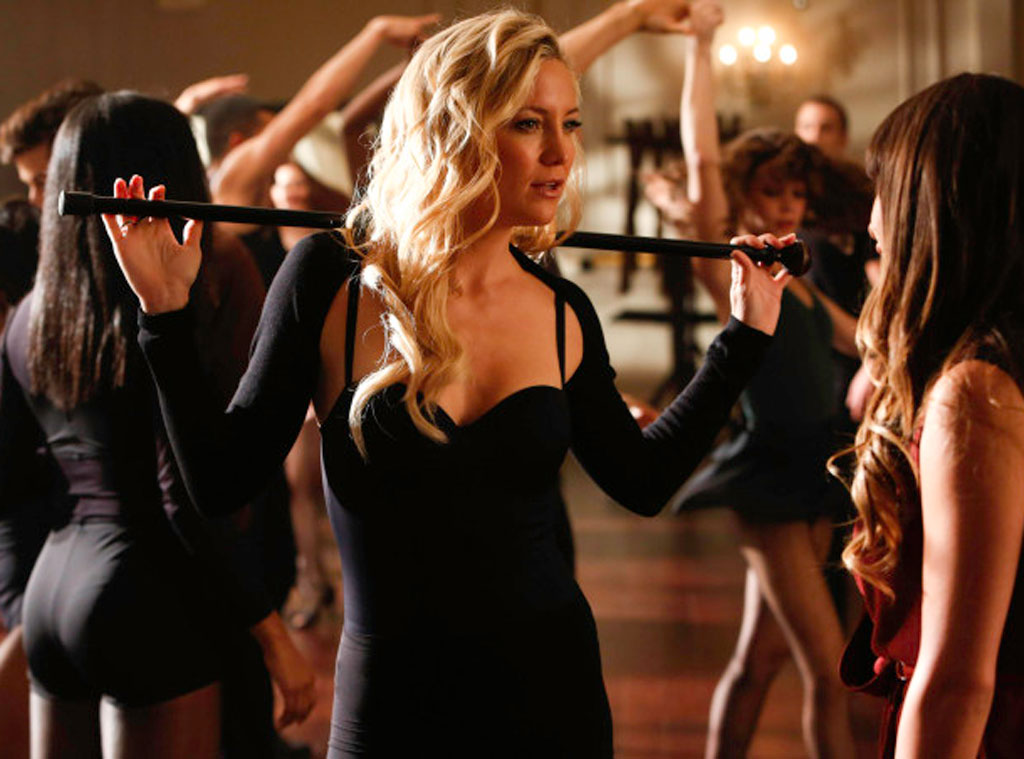 Jordin Althaus/FOX
You know why we love Glee so much? Because there is nothing that can't be solved with a good old-fashioned dance off!
So we are pleased to see that when Cassandra (Kate Hudson) and Rachel (Lea Michele) butt heads yet again in this week's episode "Swan Song", Miss July thinks it's a good idea to compare sexy moves using one of the most classic Broadway numbers of all time: Chicago's "All That Jazz."
Rachel is more self-assured and coming into her own at NYADA, and Cassandra wants to test out her student's new found confidence. The gauntlet is thrown with one line: "Show me that I'm not wasting my time." Preview Kate Hudson's steamy moves (and Lea's less-than-impressed face) in the clip below!
Glee airs Thursday nights on Fox.