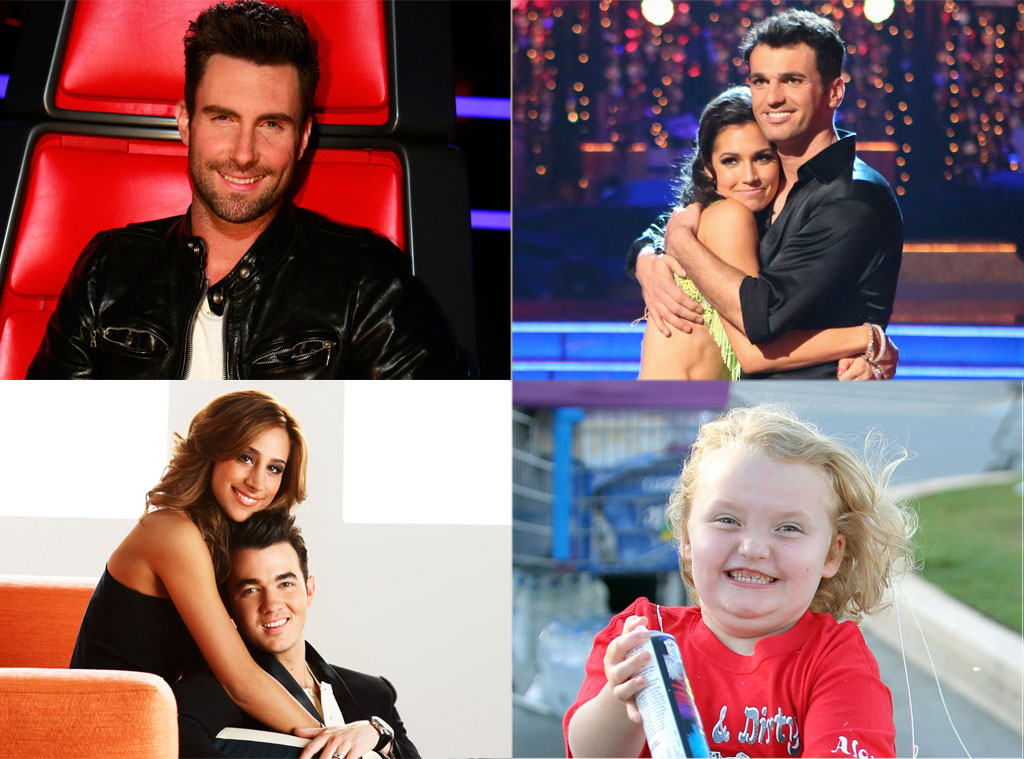 Timothy White/E!, Trae Patton/NBC, ABC/Adam Taylor, PacificCoastNews.com
Let's get real, folks. It seems like every year the list of nominees for Best Reality series gets longer and longer, with the shows getting more obscure and crazier by the moment. After all, this was the year of Honey Boo Boo.
Last year, you guys voted So You Think You Can Dance into the top spot, but does it have the fancy footwork to repeat? It's going up against juggernauts like The Voice, The Glee Project and Britney Spears' The X Factor, so it's anybody's game!
This poll closes on Thursday, Dec. 6, at 5 p.m. PT. Winners will be announced on Friday. Get to voting, reality TV fans!