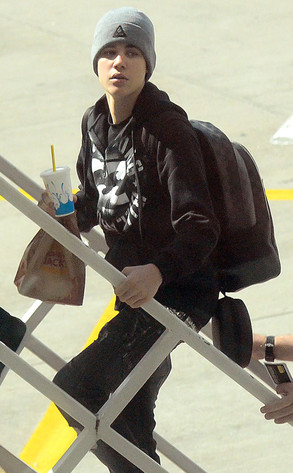 Scope Australia; PacificCoastNews.com
Beliebers, we've got some amazing intel for you!
Your main man loves gettin' his grub on—and the pop star's palate doesn't discriminate.
When hunger strikes, the Biebs doesn't hesitate to head down to the local Mickey D's, drop by the closest In-N-Out or stop in to Subway to split a five-dollar footlong with Selena.