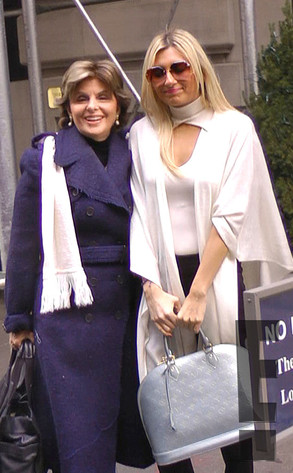 Splash News
If Lindsay Lohan was hoping for a quiet or swift resolution to her latest legal drama, she may be in for some disappointment.
Because media-savvy pit bull attorney Gloria Allred, who never met a headline-grabbing scandal she couldn't admirably insert herself into, has struck again, as E! News has learned that the spotlight-seeking lawyer met with Tiffany Mitchell, the psychic and alleged LiLo assault victim, in New York today.
And Allred has exclusively confirmed to E! News that she is now officially representing Mitchell, having agreed to take her on as a client.