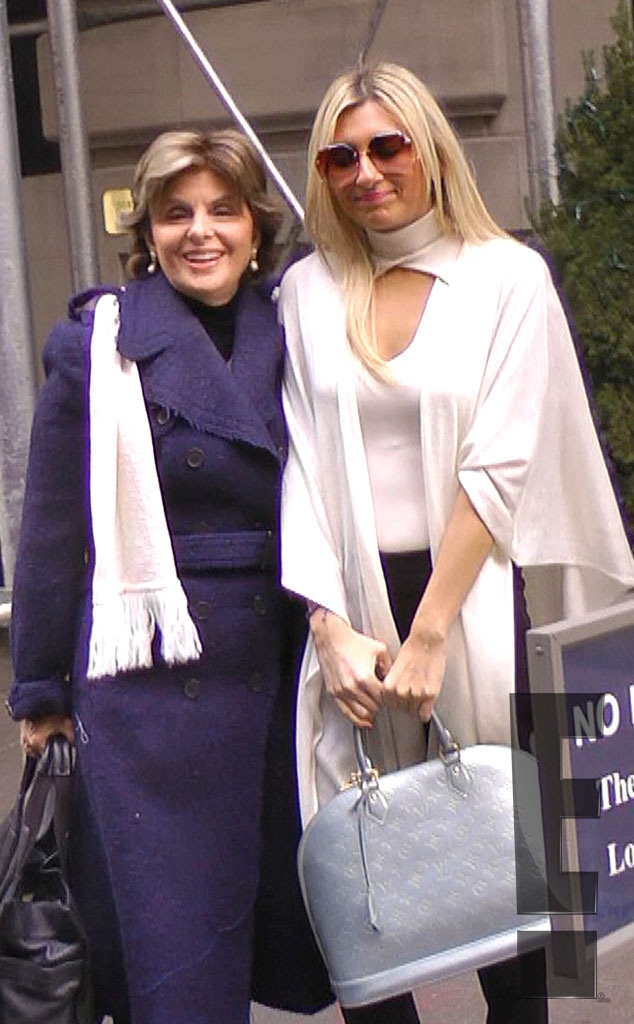 Splash News
If Lindsay Lohan was hoping for a quiet or swift resolution to her latest legal drama, she may be in for some disappointment.
Because media-savvy pit bull attorney Gloria Allred, who never met a headline-grabbing scandal she couldn't admirably insert herself into, has struck again, as E! News has learned that the spotlight-seeking lawyer met with Tiffany Mitchell, the psychic and alleged LiLo assault victim, in New York today.
And Allred has exclusively confirmed to E! News that she is now officially representing Mitchell, having agreed to take her on as a client.
Though you probably don't need any heightened senses to have seen this coming.
In any case, the partners in impending lawsuits were spotted exiting an office building, presumably after meeting up to discuss possible avenues of legal retribution—something of a specialty for Allred, who only recently also wormed her way into the Gen. David Petraeus scandal, representing Jill Kelley's twin sister, Natalie Khawam.
As for Mitchell, she and husband Wayne Stevens kept mum with their heads down as they entered Allred's office building together today, remaining inside for two-and-a-half hours.
For his part, Stevens told ABC News just last night that the professional palm reader was "aggravated" and "all swollen" in the wake of her alleged nightclub bust-up with the troubled star.
Whose troubles, by the looks of things, may be far from over.
(Originally published on Nov. 30, 2012 at 12:13 p.m. PT)
—Additional reporting by Ken Baker