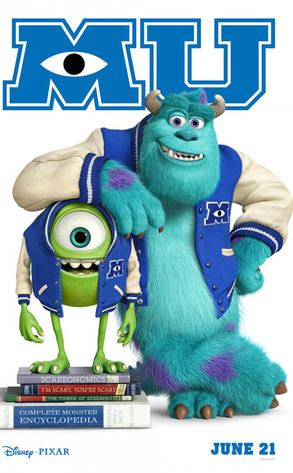 Disney
The gang's all here—a little younger and a little rowdier too!
The poster for Monsters University, the highly anticipated prequel to Pixar's 2001 CGI hit Monsters, Inc., has hit the Web courtesy of Fandango, and by the looks of their fraternity jackets, Sulley and Mike seem to be in for a smashing good time as they head to college.
The 'toon chronicles the hairy blue scarer James P. Sullivan (voiced by John Goodman) and his one-eyed, ball-shaped buddy (voiced by Billy Crystal) back in the days of their rivalry at MU, where they not only learn how to frighten the children of the human world (as a quick glance at MU's website explains) but also overcome their differences to become BFFs.