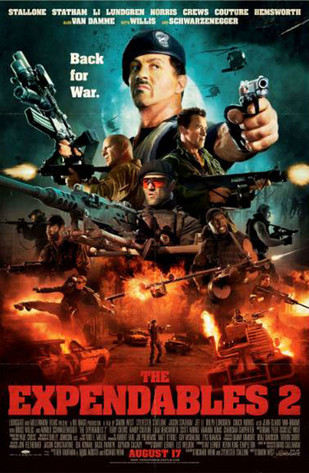 More fallout from the fatal explosion that occurred on the set of The Expandables 2.
A stuntman injured in the same October 2011 accident that left another man dead has sued the producers of the hit Sylvester Stallone flick for negligence, claiming the action sequence wasn't properly set up by those in charge, according to a lawsuit filed today and obtained by E! News.

Nuo Sun (who is said to have been standing in for Jet Li during the stunt in question) is seeking damages for alleged "severe shock and injury" to his body, "all of which injuries," the suit reportedly states, "may be permanent and all of which injuries have caused and continue to cause plaintiff great mental, physical and nervous pain and suffering."