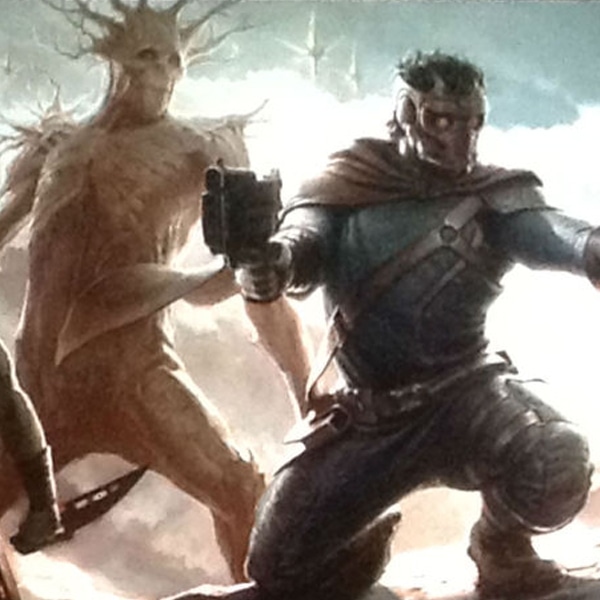 Marvel
James Gunn is backtracking on his controversial comments about superheroes, which he wrote in a blog post on his personal website.
The director of upcoming superhero flick Guardians of the Galaxy penned the post called, "The 50 Superheroes You Most Want to Have Sex With: 2nd Annual Poll Results" on Feb. 17, 2011, but it was removed after readers complained that it was homophobic and sexist.
"A couple of years ago I wrote a blog that was meant to be satirical and funny. In rereading it over the past day I don't think it's funny," Gunn said in a statement to GLAAD. "The attempted humor in the blog does not represent my actual feelings. However, I can see where statements were poorly worded and offensive to many. I'm sorry and regret making them at all."
"People who are familiar with me as evidenced by my Facebook page and other mediums know that I'm an outspoken proponent for the rights of the gay and lesbian community, women and anyone who feels disenfranchised, and it kills me that some other outsider like myself, despite his or her gender or sexuality, might feel hurt or attacked by something I said. We're all in the same camp, and I want to do my best to make this world a better place for all of us. I'm learning all the time. I promise to be more careful with my words in the future. And I will do my best to be funnier as well. Much love to all."
In the list voted on by Twitter and Facebook users, according to the Hollywood Reporter, Gunn calls X-Men's Gambit a "cajun fruit," said he hoped he could "turn" Batwoman straight and notes that many of the votes about The Flash came from gay men, among many raunchy comments.
As pointed out by the mag, the original article was removed from Gunn's website amidst the backlash, but is still available to view via Google Cache.
Meanwhile, after nabbing Gunn as the Guardians of the Galaxy director, Marvel is reportedly putting together a list of leading men for the flick, with Joel Edgerton, Boardwalk Empire actor Jack Huston, Cloud Atlas' Jim Sturgess, Lee Pace and Eddie Redmayne all being considered, according to Deadline.com.
Which stars would you love to see in the upcoming superhero flick?
Sound off in the comments.