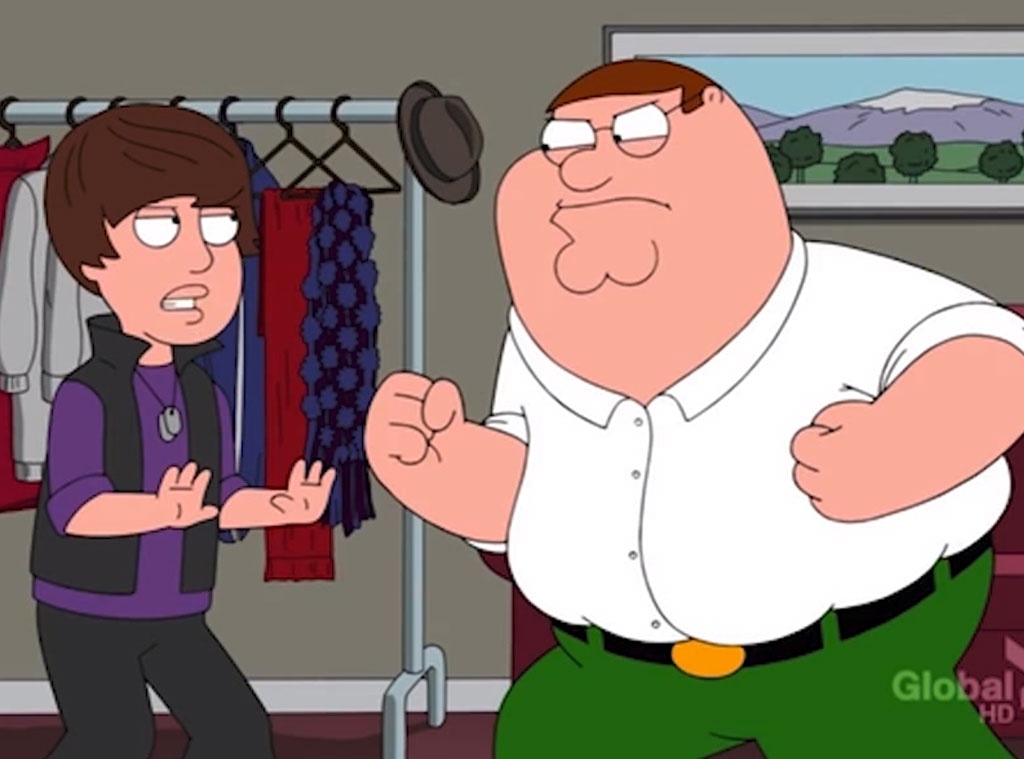 The Justin Bieber backlash continues.
After being booed by Canadian football fans over the weekend and getting slammed for poor fashion sense for meeting his home country's prime minister in unbuckled denim overalls, the teen heartthrob was on the receiving end of yet another smackdown—this time courtesy of Family Guy.
An animated version of Bieber popped up on Sunday night's episode of the hit Fox cartoon and got punched out by Peter Griffin after the family patriarch assumed the "Boyfriend" singer was hitting on his wife Lois (when, in fact, it was the other way around!).
Guess not everyone's a Belieber!