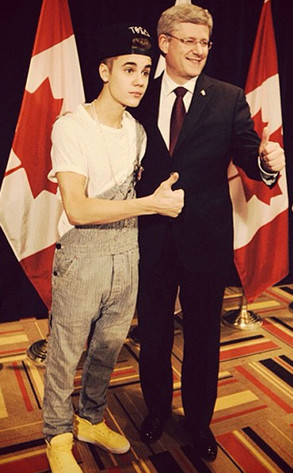 Twitter
Oh, Canada. This is why fashion policing is best left to the professionals.
Justin Bieber bore the brunt of not one but two rather hard knocks over the weekend, starting with some harsh criticism over his choice of attire when meeting his home country's prime minister.
Which, as it happens, were a pair of unbuckled denim overalls (hey, at least it wasn't a Canadian tuxedo).