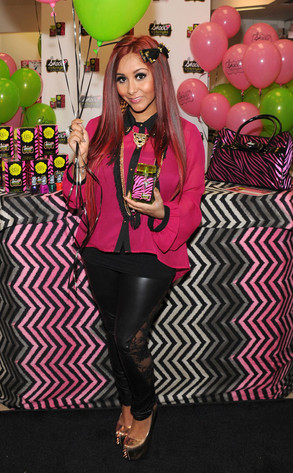 Bryan Bedder/Getty Images
Oh, how far we've come.
When the world first met Nicole "Snooki" Polizzi, she was an extremely tan little meatball with a hair poof bigger than her fist, who was going to star in a new MTV reality show called Jersey Shore. And over the course of almost three years and six seasons, we've seen Snooks grow (not physically, unless you count her baby bump) right in front of our eyes.
Now she's turning 25!