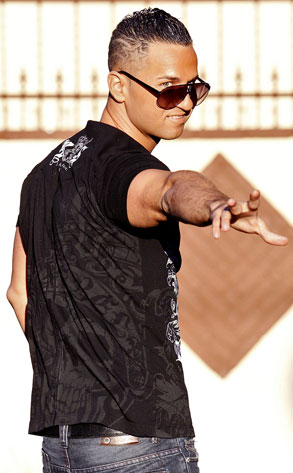 Nate Jone/PacificCoastNews.com
Another night of the Jersey Shore means another night of shenanigans.
Tonight's episode started out with Mike "The Situation" Sorrentino letting us know that he wants a girl like his sister or his mother (his words), and apparently, that is not Paula. Ouch.
Sitch says, "I definitely wanna break up with Paula in a smooth and easy way because I'd like to still hit it. 'Listen girl, it's not me. It's you. Can I still hit it?'"