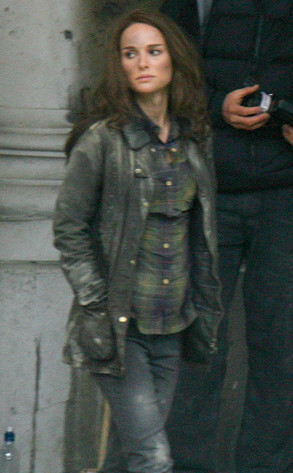 iNFphoto.com
Natalie Portman isn't afraid to get down and dirty for work.
Filming for Thor: The Dark World in London Wednesday, the Oscar winner had what appeared to be soot smudged on her face. The dressed-down star wore jeans, a crumpled flannel shirt and a dirty jacket as she reprised her role as Jane Foster for the Thor sequel.
Portman's Thor costar, Chris Hemsworth, was spotted in London earlier this week working on the film. Thor: The Dark World is due in theaters Nov. 8, 2013.