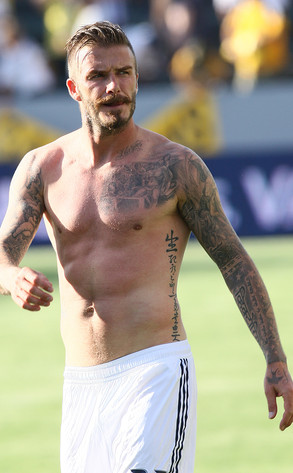 INFphoto.com
Angelenos rejoice: David Beckham's abs might be staying in the city.
Victoria Beckham's other half announced Monday that the 2012 Major League Soccer Cup on Dec. 1 will be his last game with the L.A. Galaxy, but Tuesday, the 37-year-old athlete revealed there's a possibility he will stay in Los Angeles after he leaves the Southern California team.
"L.A. will always be regarded as our home," the soccer stud told reporters outside the Home Depot Center after practice. "We're not guaranteeing we're moving back to England, not guaranteeing we'll stay here. We'll decide that."