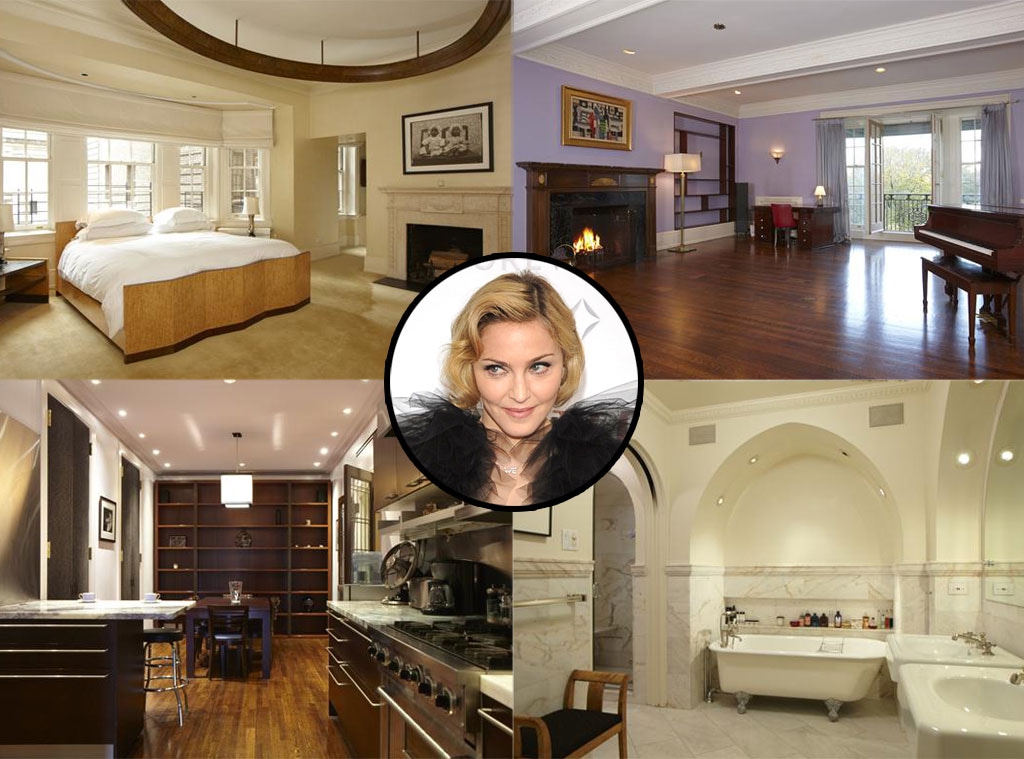 Courtesy: modlingroup.com; Theo Wargo/Getty Images
Well, maybe the Material Girl isn't as obsessed with her possessions as we all thought!
Madonna has just put her Central Park West duplex on the market for $23.5 million (although, arguably, that much money could buy you a lot of new material things!).
The 6,000 square-foot apartment, which Madge picked up in the early '90s, has a pretty luxurious layout. It features 6 bedrooms, 8 bathrooms, 5 wood-burning fireplaces and an exquisitely appointed chef's eat-in-kitchen.
But it doesn't stop there! The exterior is just as impressive. Madonna's humble abode boasts 110 feet of Central Park frontage as well as dual Juliet balconies overlooking the Park, which Madge used to practice her famous Evita number (just kidding about that last part, but it would have been cool, huh?)  
Oh, and just in case you're getting ready to make Madonna an offer—don't forget to factor in the $11,774 monthly maintenance payment on this property!
Sheesh! Talk about "high maintenance"!