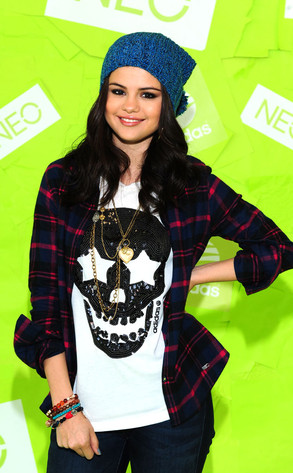 Courtesy: adidas NEO Label
Hot off the heels of the launch of her Dream Out Loud line for Kmart, Selena Gomez has announced yet another design collaboration.
The Wizards of Waverly Place star has just signed on as the style ambassador for the Adidas NEO label. While new work projects usually serve as a welcome distraction from breakups, we're not sure this one will afford Gomez that luxury.
Just last month, her off-and-on boyfriend Justin Bieber also happened to team up with NEO as a spokesperson. Whether or not the two will cross paths when working for the sporty line, one thing's for sure: their combined influence will undoubtedly have trendy teens eager to hit the gym in NEO's sporty duds.