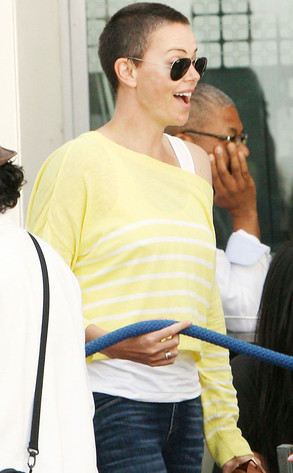 Barcroft Media/startraksphoto.com
Charlize Theron's hair is growing out, slowly but surely. But the Fury remains.
The Oscar winner, who shaved her head over the summer to play a post-apocalyptic badass in Mad Max: Fury Road, is still rocking a buzz cut as production winds down on the action thriller, which is due out sometime in 2014.
And, for this leg of filming at least, she gets to be shaven and shorn among loved ones!