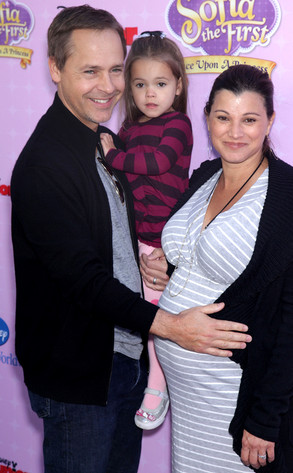 Nate Beckett / Splash News
Congratulations, Chad Lowe!
The 44-year-old Pretty Little Liars star welcomed a baby girl with his wife, Kim, Thursday in Los Angeles. The proud dad took to Twitter this afternoon to announce the news.
"It's a girl!!! And she's as beautiful as her mommy (@ikimlowe) & big sister Mabel!! We are blessed!," Lowe wrote.