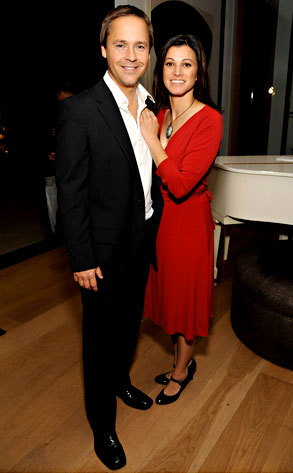 Jordan Strauss/Getty Images
Life is really going on for Chad Lowe.
The veteran character actor has welcomed his first child with girlfriend Kim Painter, daughter Mabel Painter Lowe.
"Everybody is healthy and happy," Lowe's rep told People. Mabel was born on Saturday.
Lowe and Painter announced that they were parents-to-be in January.
"She woke up with a very big smile on her face and I knew exactly what that meant," Lowe said in reminiscing about how Painter broke the news to him.
The 41-year-old Emmy winner has been free to reproduce with others since splitting up with Hilary Swank in 2006 after nearly nine years of marriage.