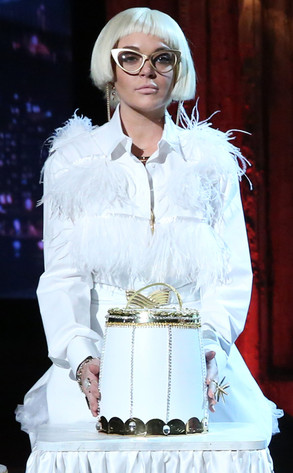 Lloyd Bishop/NBC
Now that she's done playing Elizabeth Taylor, maybe Lindsay Lohan should try out for Blondie.
The actress demonstrated once again just how nice it is when she keeps busy doing normal things—like yukking it up on Late Night With Jimmy Fallon, for instance!—rather than make headlines for all the wrong reasons.
Lohan donned a platinum wig, shades and the requisite all-white outfit for Fallon's "Let Us Play With Your Look" bit—you know, where he just sings those words over and over in varying degrees of pitch while his celebrity guest fusses with an audience member!