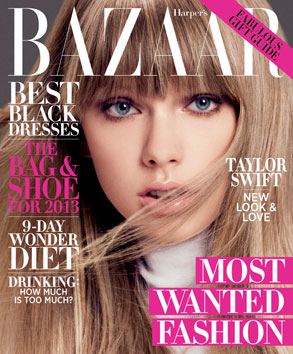 Paola Kudacki for Harpers Bazaar
Taylor Swift may wear the pants in the music industry, but when it comes to relationships, the superstar doesn't like to take control.
The 22-year-old singer covers the December issue of Harper's Bazaar and dishes on her friendship with Emma Stone and Selena Gomez, as well as her dating style, where she confesses that her relationships need "to be equal."
"If I feel too much like I'm wearing the pants, I start to feel uncomfortable and then we break up," she tells the mag, while also admitting that relationships are "the ultimate collaboration."
But that doesn't mean the blond beauty doesn't like to be taken care of: