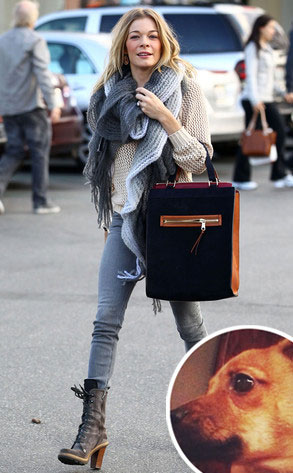 GSI Media, Twitter
LeAnn Rimes has a case of puppy-dog eyes.
The 30-year-old singer rescued an abandoned dog with her husband Eddie Cibrian and two stepsons, 9-year-old Mason and 5-year-old Jake, Wednesday.
After the songstress saw a tweet from her friend about the abandoned pooch (he was a victim of a doggy "drop and drive"), Rimes and her family wanted to see the pup, and the little guy stole their animal-loving hearts.