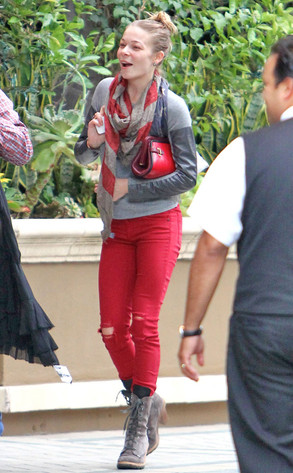 X17
Looks like LeAnn Rimes' recent rehab stint has not only rejuvenated the star's mental state, but it's also done wonders for her flawless face.
The 30-year-old singer stunned on Saturday when she stepped out in Los Angeles sporting a fresh face and a messy bun. She let her natural beauty shine as she entered the Beverly Hills Four Seasons hotel wearing bright red skinny jeans, a gray stripped scarf, edgy boots and a matching red clutch.
Eddie Cibrian's other half smiled as she showed off her gorgeous makeup-free mug, and the singer looked beautiful sporting the casual style.