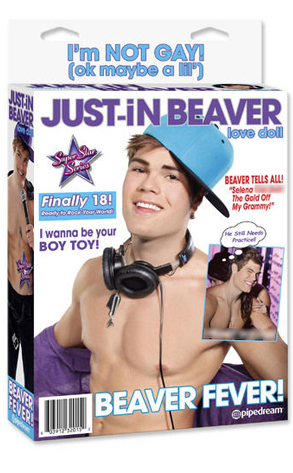 Pipedream Products
Ever wanted a piece of Justin Bieber? An enterprising adult store now wants to make sure you get every last inch of him.
Naughty Beliebers, behold: the Justin Bieber blow-up sex doll!
Or, rather—cough, cough—it's the "Just-in Beaver Love Doll," which bears an uncanny resemblance to the pop star, minus his trademark tattoos and plus, well, a whole lot more.